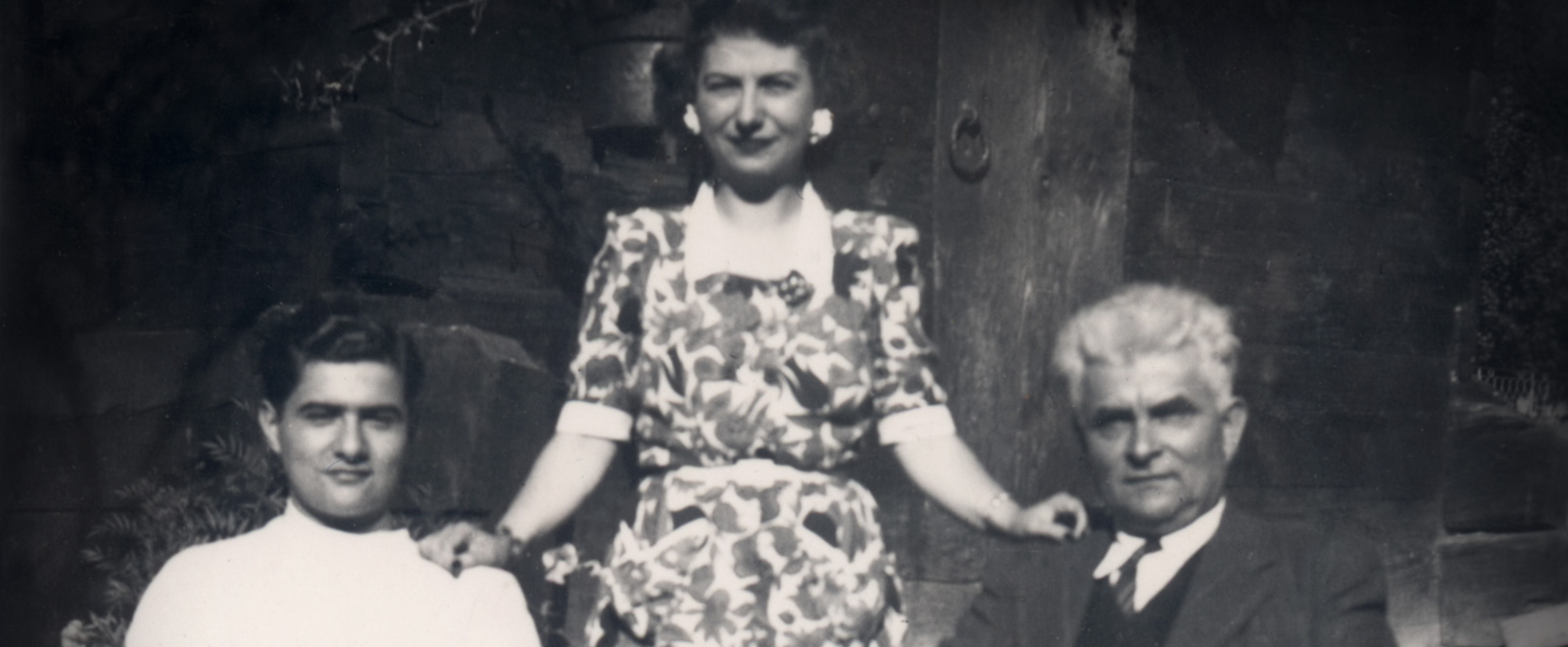 Over 90 years of history
in the wine industry
Fabre en Provence was created in 1920 by Henri Fabre Sr. in the village of Besse sur Issole. At that time the company was already selling wine from Provence and the best of France, hand selected from our ancestor. He quickly became the largest producer in the South of France. After the acquisition of Château de la Clapière in 1928 and Château de L'Aumérade in 1932, Henri Fabre Senior devoted himself exclusively to his wineries. He was one of the first to own a bottling line and working for the recognition of Côtes de Provence. His son Louis Fabre joined him in the 50's and helped develop the business in France and abroad. While Fabre en Provence had been put on standby, Louis Fabre and Henri Fabre Junior decided to revive the company by modernizing the distribution channel, and focusing on providing service and quality to their customers.
Values & Philosophy
The origins...
Native of Var for more than 17 generations, we know our terroir and the wine market. With 550 hectares of vineyards in the Côtes de Provence, of which 112 ha are "Crus", our family has become a reference of the highest order. From our expertise, we reach more than 10 million people who drink our wines in the world. We use our international expereience to provide for our business customers. Fabre en Provence distributes two million bottles some of which are produced by our family and the others a selection from winemaking friends, who have similar philosophy and values, all supported by quality service and a Provencal lifestyle.
In the heart of Provence d'Azur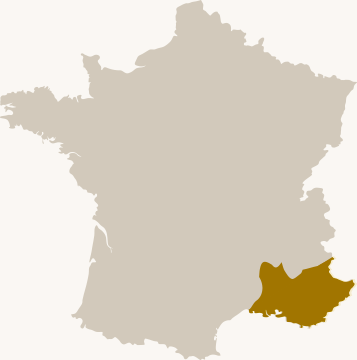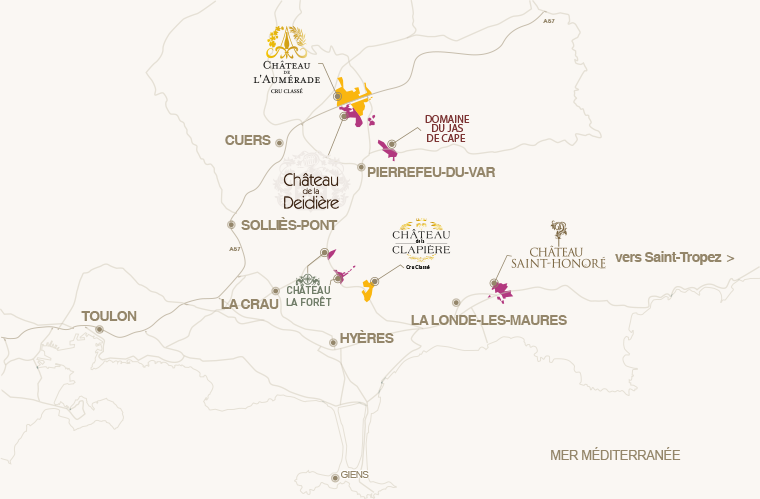 Establishment
From Provence to the world...
From Dubai to New York and from London to Tokyo, from Moscow to Marbella and from Sydney to Marrakech, the wines of Domaine Fabre & Châteaux are available in five continents. From exporting our wines for over 60 years, we bring expertise to the French and Provencal.
Key figures
35%
bottles sold for export

This percentage is increasing. Our customers include the best global professionals, offering our roses all over the world. As an example, our wines have been present in Dubai for 25 years and are sold in 90% of 5-star luxury hotels.
No.1
in the world of rosé wine "Cru Classé"
112 hectares of our vineyards recieved the title of « Cru Classé » in 1955, our family is the largest producer of rosé with this title in the world.
90
million bottles sold for export
Since obtaining the title of « Cru Classé » 58 years ago, we produced 45 million bottles with the label « Cru Classé ». Today and since the 80's, our heritage has expanded to 550 hectares of vineyards, so more than 90 million bottles are signed Fabre, from our bottling line.
300
wine references.

Various references of French and foreign wines, available for professional departments 83 and 06.